BOOKS

Emotions are Good and Made by God

Using colorful, engaging artwork, Holy Week introduces little ones to a wide range of emotions as they follow Jesus through the final week of His life.

Learn More >

View all Books >
LATEST BLOG
From Death Row to Crown Jewels
Everyone who enters this world is born on death row. Death is inevitable. There is no escaping from sin. But in Jesus, God has...
Read more >
REVIEW SPOTLIGHT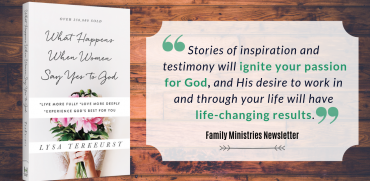 What Happens When Women Say Yes to God Review
Bestselling author Lysa TerKeurst ignites your passion for God and prepares you to be radically blessed beyond anything you can imagine!
Read more >
AUTHOR SPOTLIGHT
Ben Courson
Ben Courson is the founder of Hope Generation, has a global TV and radio program, and is a gifted and nationally renowned speaker...
Read More >