BOOKS

Return to the Romance of Pendaran

Relive the magic of Shelby and Nikolai's love story with this beautifully bound and foil-adorned keepsake version of one of the most beloved Christian romance novels of all time...

Learn More >

View all Books >
LATEST BLOG
Trusting God to Watch Over Your Children When They Go Out Into the World
No matter how old your child is, parenting can be stressful and full of worry for their well-being. Yet you can relax when you know...
Read more >
REVIEW SPOTLIGHT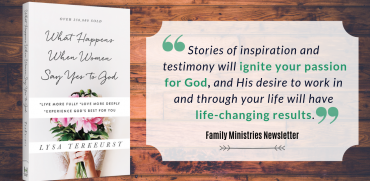 What Happens When Women Say Yes to God Review
Bestselling author Lysa TerKeurst ignites your passion for God and prepares you to be radically blessed beyond anything you can imagine!
Read more >
AUTHOR SPOTLIGHT
Mindy Starns Clark
Mindy Starns Clark is the bestselling author of more than 20 books, both fiction and nonfiction, with over a million copies sold...
Read More >