COVID-19 Updates: Please click here to see more.
BOOKS

If you're tired of hearing the watered-down Christian teaching and hungry for a deeper spiritual life—one that gives real answers to your hardest questions—Stop Calling Me Beautiful teaches you how.

Learn More >

View all Books >
LATEST BLOG
Have You Lost Your Passion for Work?
Is your work still working for you? Author Amy O'Hana explores the signs of vocational burnout, how the global pandemic has affected our jobs, and...
Read more >
REVIEW SPOTLIGHT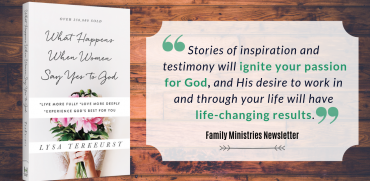 What Happens When Women Say Yes to God Review
Bestselling author Lysa TerKeurst ignites your passion for God and prepares you to be radically blessed beyond anything you can imagine!
Read more >
AUTHOR SPOTLIGHT
Tony Evans
DR. TONY EVANS is founder and senior pastor of Oak Cliff Bible Fellowship in Dallas, founder and president of The Urban Alternative, chaplain of the NBA's Dallas Mavericks, and author of The Power of God's Names and Victory in Spiritual Warfare. His radio broadcast, The Alternative with Dr....
Read More >