COVID-19 Updates: Please click here to see more.
BOOKS

If you're tired of hearing the watered-down Christian teaching and hungry for a deeper spiritual life—one that gives real answers to your hardest questions—Stop Calling Me Beautiful teaches you how.

Learn More >

View all Books >
LATEST BLOG
Draw Near to God, Your Master and Friend
Closeness—It's what our loyal canine companions want with us. And just like the animals we adore, we were created to desire closeness to...
Read more >
REVIEW SPOTLIGHT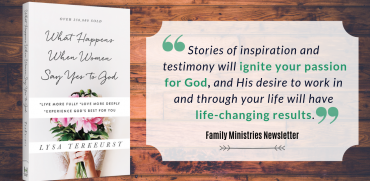 What Happens When Women Say Yes to God Review
Bestselling author Lysa TerKeurst ignites your passion for God and prepares you to be radically blessed beyond anything you can imagine!
Read more >
AUTHOR SPOTLIGHT
Rachel McMillan
Rachel McMillan is the author of The Herringford and Watts mysteries, The Van Buren and DeLuca mysteries and The Three Quarter Time series of contemporary Viennese romances. Her next work of historical fiction, The London Restoration, releases in Summer 2020 and takes readers deep into the heart of London's most beautiful...
Read More >