BOOKS

Even Me follows kid sisters, Bella and Arie, on their mission trip to Africa where they discover that God can use them to accomplish great things.

Learn More >

View all Books >
LATEST BLOG
Reaping the Rewards of Good Waiting
Is waiting ever a good thing? Author and avid hunter Steve Chapman explains the concept of good waiting and how God rewards it.
Read more >
REVIEW SPOTLIGHT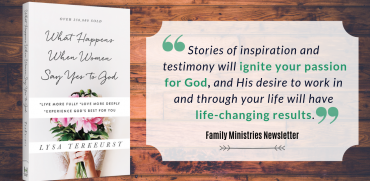 What Happens When Women Say Yes to God Review
Bestselling author Lysa TerKeurst ignites your passion for God and prepares you to be radically blessed beyond anything you can imagine!
Read more >
AUTHOR SPOTLIGHT
Adie Camp
Adrienne Camp is a South African singer and songwriter. She was the lead singer of the Christian rock band the Benjamin Gate and later recorded two solo albums. She is married to fellow musician Jeremy Camp and author of Even Me, as well as a contributor to For...
Read More >