COVID-19 Updates: Please click here to see more.
BOOKS

In Are You Really OK? author and licensed counselor Debra Fileta will help you take inventory of yourself so you can recognize where you need growth and healing

Learn More >

View all Books >
LATEST BLOG
Be a Hero This Father's Day: An Interview with Jay Payleitner
We caught up with Jay to chat about The Dad Book, Father's Day, and how dads can be heroes in unexpected ways...
Read more >
REVIEW SPOTLIGHT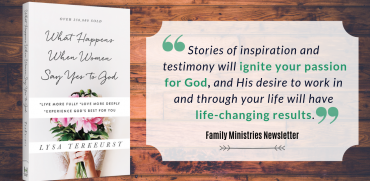 What Happens When Women Say Yes to God Review
Bestselling author Lysa TerKeurst ignites your passion for God and prepares you to be radically blessed beyond anything you can imagine!
Read more >
AUTHOR SPOTLIGHT
Jerrad Lopes
Jerrad Lopes is an author, Christian pastor, and the founder of DadTired.com, a nonprofit ministry focused on equipping men to lead their family well. He hosts the weekly Dad Tired podcast, listened to by hundreds of thousands of men from around the world. He and his wife, Leila, live...
Read More >