BOOKS

Decorate Your Home like a Rock Star!

Popular home decor blogger KariAnne Wood has created this delightful and inspiring home planner just for you.

Start Here >

View all Books >
LATEST BLOG
How Much Do You Think You're Worth?
How often do you play the comparison game--gauging your worth on outward beauty, personal wealth, accomplishment, or status? No matter what you think about your...
Read more >
REVIEW SPOTLIGHT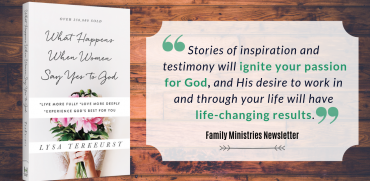 What Happens When Women Say Yes to God Review
Bestselling author Lysa TerKeurst ignites your passion for God and prepares you to be radically blessed beyond anything you can imagine!
Read more >
AUTHOR SPOTLIGHT
Ben Courson
Ben Courson is the founder of Hope Generation, has a global TV and radio program, and is a gifted and nationally renowned speaker...
Read More >