COVID-19 Updates: Please click here to see more.
BOOKS

An honest look at both roads, and how your greatest loss can lead to your greatest gain...

Learn More >

View all Books >
LATEST BLOG
Show Your Daughter How Easy it Is to Pray
Share this post with your young daughter or use this as a guide to spark a great conversation about how she can talk to God...
Read more >
REVIEW SPOTLIGHT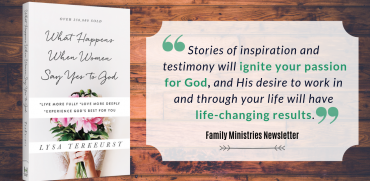 What Happens When Women Say Yes to God Review
Bestselling author Lysa TerKeurst ignites your passion for God and prepares you to be radically blessed beyond anything you can imagine!
Read more >
AUTHOR SPOTLIGHT
Cambria Joy
Through her YouTube channel, podcast, weekly emails, and this book, Cambria Joy's passion is to help others feel healthy from the inside out. She is a Certified Personal Trainer and Certified Nutrition Coach with the National Academy of Sports Medicine.
Read More >