COVID-19 Updates: Please click here to see more.
BOOKS

Prepare (if you can) to solve perplexing puzzles, masterfully crafted mazes, translate Bible verses into emojis, muster up ad-libs, craft new creations, doodle, write, search, find, experiment, plus a lot more...

Explore Here >

View all Books >
LATEST BLOG
How Prayer Can Take Your Leadership to the Next Level
Every leader needs to recognize the link between effective leadership and prayer. Discover how talking to God will make you a better leader.
Read more >
REVIEW SPOTLIGHT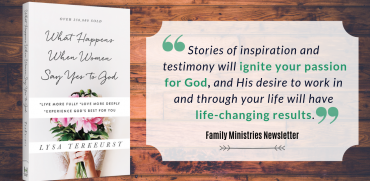 What Happens When Women Say Yes to God Review
Bestselling author Lysa TerKeurst ignites your passion for God and prepares you to be radically blessed beyond anything you can imagine!
Read more >
AUTHOR SPOTLIGHT
Dr. Robert Lesslie
Eugene, Oregon—We at Harvest House Publishers are deeply heartbroken over the tragic news of the shooting deaths of Dr. Robert Lesslie, his dear wife Barbara, their grandchildren Adah and Noah, and another victim on April 7, 2021, in Rock Hill, South Carolina.
Read More >