BOOKS

Unlike Any Other Bible You Have Read

The Daily Bible® makes it simple by organizing the whole of Scripture in chronological order…

Explore Now >

View all Books >
LATEST BLOG
Should You Be Concerned About the Music Your Child Listens To?
Discover some practical guidelines to help you train your child to evaluate the music they listen to from a godly perspective.
Read more >
REVIEW SPOTLIGHT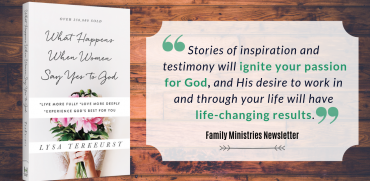 What Happens When Women Say Yes to God Review
Bestselling author Lysa TerKeurst ignites your passion for God and prepares you to be radically blessed beyond anything you can imagine!
Read more >
AUTHOR SPOTLIGHT
James Merritt
James Merritt (PhD) is a pastor, author, past president of the Southern Baptist Convention, and host of the Touching Lives television program...
Read More >